Towers at Speer acquisition
Feb 25, 2019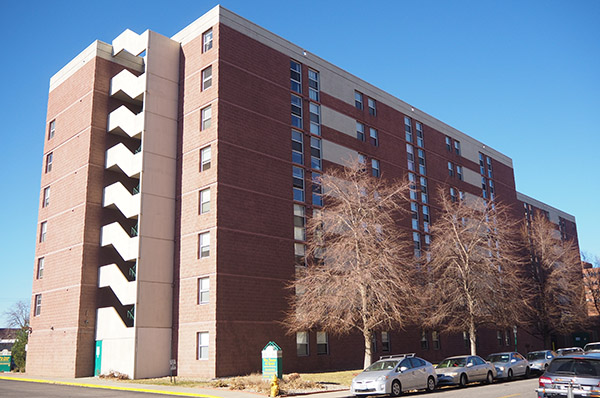 The eight-story building has 172 one-bedroom units. (Thomas Gounley)
An eight-story apartment building in Lincoln Park that houses low-income tenants has changed hands.
Towers Speer LLC purchased 1255 Galapago St. in Denver, known as The Tower at Speer, last week for $29 million, according to county records.
The LLC lists an address that matches the headquarters of New York-based Capital Realty Group.
The Galapago Street building dates to 1982, and sits on a 1.53-acre lot, a block west of Speer Boulevard, according to property records.
The property was sold by The Tower at Speer LLC, an affiliate of Franktown-based Monarch Investment and Management Group. The company had owned the property since February 2002, when it bought it for $10.53 million.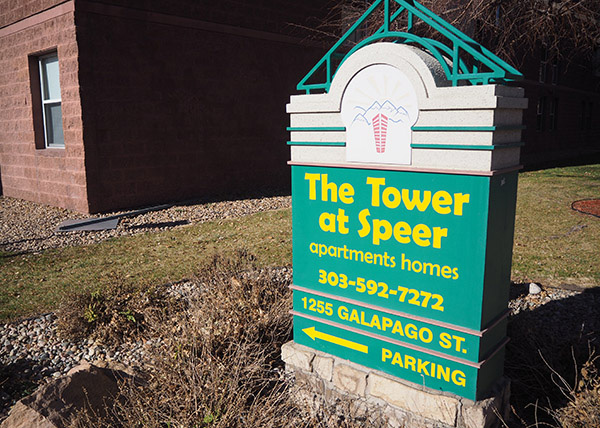 The Tower at Speer, an apartment complex at 1255 Galapago St. in Denver, sold for $29 million. (Thomas Gounley)
The property has 172 subsidized one-bedroom apartments, according to materials on Monarch's website.
Capital Realty, which did not respond to a request for comment, said on its website that it owns 12,403 affordable housing units in 24 states, including one other property in Colorado, a 114-unit complex in Longmont.
Gershman Investment Corp. provided financing for the deal.