Louer Facility Planning Inc., Ss. Peter & Paul Church and Cedars of Lebanon
Aug 01, 2017
COLLINSVILLE – A 161-year-old parish in the heart of Collinsville and an affordable housing community in Lebanon are the latest examples of projects completed by Louer Facility Planning Inc.
In the spring, Louer worked to refresh and update the surroundings of both clients' spaces to make them more usable and beautiful. At Ss. Peter and Paul Catholic Church, Louer provided expertise in furniture and finish selections for the church's new parish office and expanded administrative space at 239 N. Morrison Ave. in Collinsville. Interior designers Jane Louer and Emily Wilson led facilities manager Leslie Duff through the process. The firm worked in tandem with Hurford Architects Inc.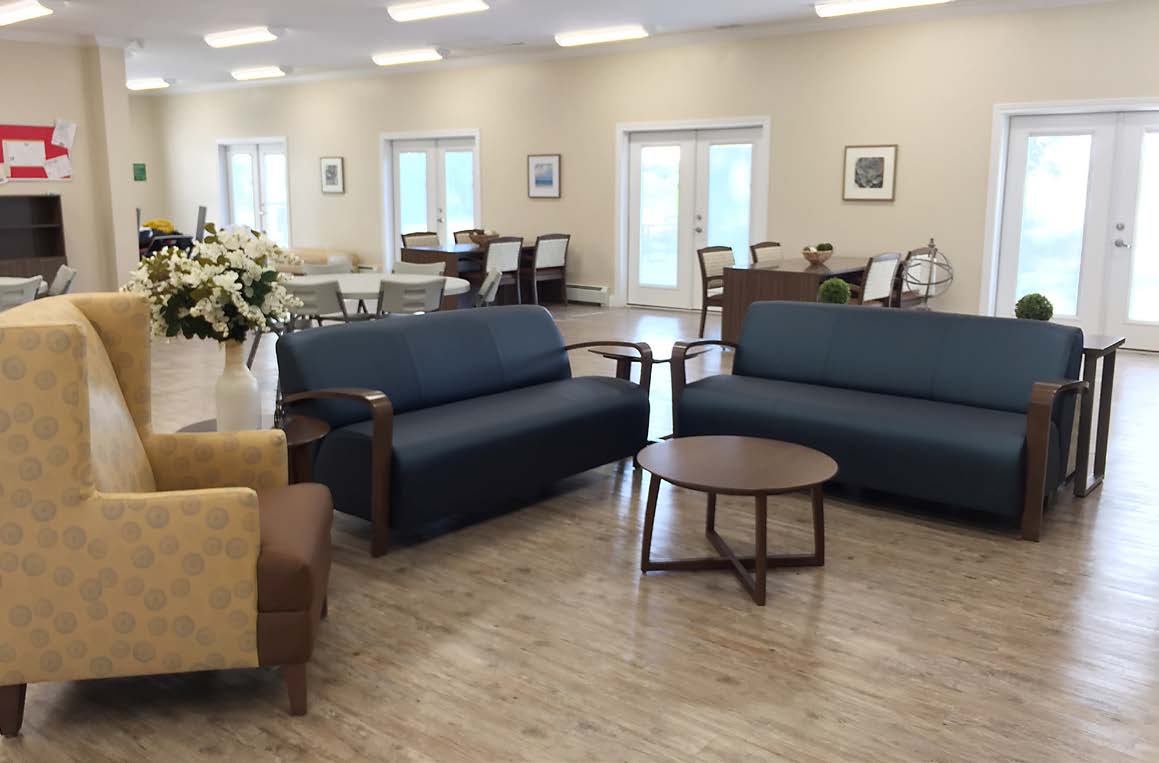 The newly refreshed commons space at Cedars of Lebanon.
Assisting Cedars of Lebanon assistant manager Kari Welker in refreshing the interior common areas of the 120-unit independent living community nestled in the cornfields was another recent project that Louer embraced. Louer design director Yvette Paris and Wilson began meeting with Welker on site in March to talk through space usage, suggest color combinations and recommend durable, affordable lounge seating, a reading nook, fitness area and outdoor patio with pergola. Louer completed the work within 90 days.
Developing a client needs analysis and space plan and exploring several options with space usage in one-on-one interactions with the client is a priority for Louer Facility Planning. Navigating through the myriad of product choices to find solutions specific to the client's budget and workplace culture is what Louer does best.
Louer Facility Planning Inc. is a woman-owned business enterprise that addresses smart workspace solutions for clients of all sizes across the St. Louis metro region. Louer clients include those in the corporate, financial, healthcare, government, worship and educational sectors. For more information, see www.louerplan.com.
Source: https://www.ibjonline.com/past-issues/2017-issues/august-2017/1021-spotlight-on-southwestern-illinois-engineering-and-architecture/6080-louer-facility-planning-inc-ss-peter-paul-church-and-cedars-of-lebanon